Para Softbox Kit
P/N: FLXA040
With a deep parabolic shape and multiple diffusion layers, the gorgeous 35" Para Softbox pairs with any Q-Series fixture to create a soft light that wraps smoothly and casts a clean shadow. A shiny silver interior maximizes the internal reflection and pushes out light while the removable front face, grid, and inner baffle diffuse the source. Get beautiful, even diffusion and gentle wraparound illumination with this stunning new accessory. Easy to assemble and easier still to use, the 16-pole Para Softbox is an elegant complement to the Q-Series line, providing photography and motion picture professionals with high quality diffusion whenever they need it.
Features »
35" Rounded Face, Deep Parabolic Shape
Silver Reflective Interior, Black Fabric Exterior
Weighs 3.5 lbs
Optional Outer and Inner Baffles
Specialized Speedring
16 Ribs, Sleeved for Easy Assembly
Carrying Bag
Specifications »
Top Diameter 35.4"/ 90cm
Bottom Diameter 5.5"/ 14cm
Height 24.8"/ 63cm
Weight 3.52 lbs
Interior Color Silver
Inside Baffle material Polyester yarn
Lighting Effect
Diffuses Light and Increases Beam Angle.
Items Included »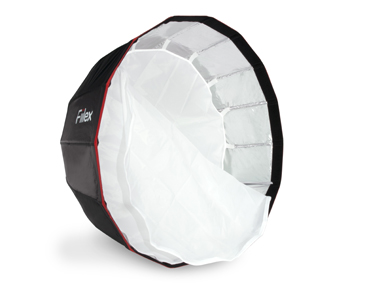 (1) Para Softbox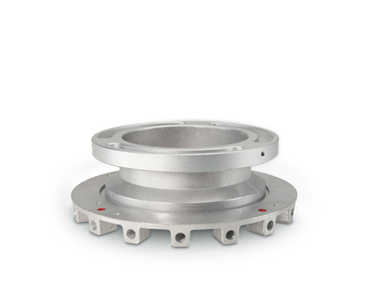 (1) 16-Pole Speedring
Separator
Grid for 35" Para Softbox
P/N: FLXA042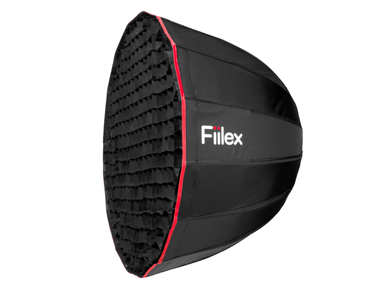 The Grid is the perfect accessory for increasing the versatility of the Para Softbox. It prevents light spillage and can be used with or without the Para Softbox's standard diffusion to fine-tune the hardness and direction of your light. The Grid attaches with Velcro around the inside edge of the Para Softbox.
Features »
35" Rounded Face
40 Degree Grid
Prevents Light Spillage
Increases Directional Control
Easy to Attach
Specifications »
Diameter 35.4"/ 90cm
Degree of Grid 40 Degrees