Medium Softbox Silver Interior
(Speed Ring Not Included)
P/N: FLXA054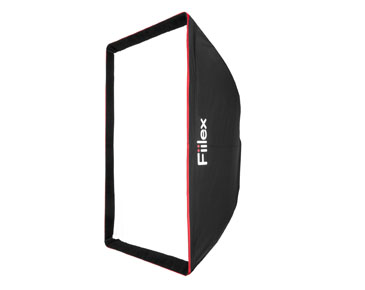 The Medium Softbox is compatible with most P-Series and Q-Series Fiilex lights. In addition to Fiilex products, this softbox works with any low-heat fixture that uses a standard-sized speed ring. Its high-quality diffusion can be modified with inner and outer baffles to suit different lighting setups and the optional Grid accessory takes its light-shaping capabilities even further. The softbox attaches via flex rods to the P-Series and Q-Series Speed Rings (not included) and is collapsible for easy transport in the included travel bag.
Features »
Silver Reflective Interior, Black Fabric Exterior
Inner and Outer Baffles, Accepts Optional Grid
Travel Bag
Easy to Attach
Specifications »
Size 24" X 32" / 60cm X 80cm
Compatibility Speed Ring for P-Series and Q-Series ; Not for Use with Hot Lights
Accepts Grids Yes
Interior Color Silver
Inside Baffle material Polyester Yarn
Separator
Grid for Medium Softbox
P/N: FLXA059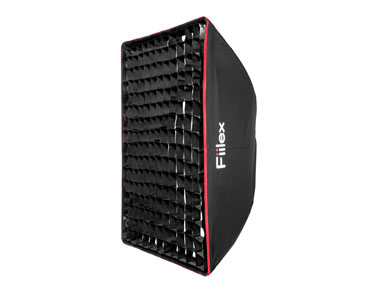 This Grid adds another layer of control for those who want to maximize the versatility of the Medium Softbox. The Grid attaches via Velcro to the front of the softbox, reducing the spread of the light and resulting in illumination that creates a more dramatic and shadowed effect.
Features »
40 Degree Grid
Narrows Beam Spread
Controls Spill
Attaches via Velcro
Specifications »
Size 24" X 32" / 60cm X 80cm
Shape Rectangular
Weight 0.14lbs / 64g