Fiilex M221 (Go2) Lighting Kit (2x-P100)
P/N: FLXM221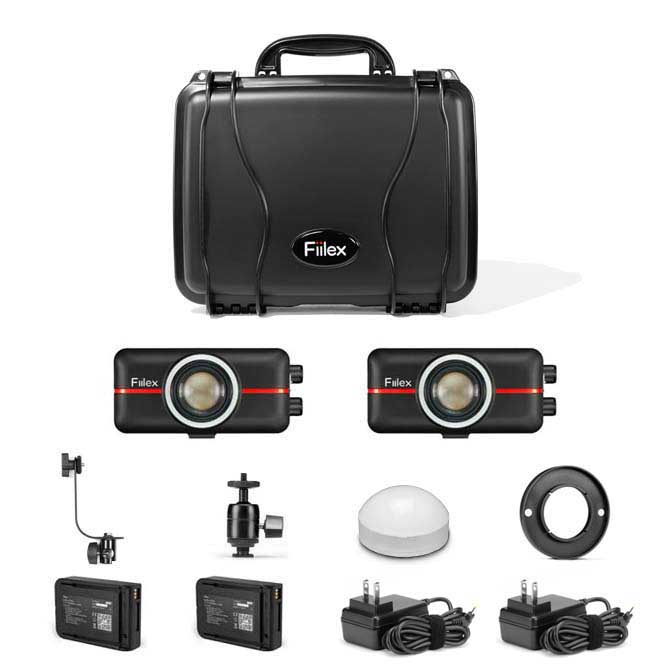 When you got to go, go with the GO2 kit. You can put the P100 almost anywhere to light or enhance your scene, and this kit include Two of these small wonders. The built in battery means you don't have to worry about hiding or taping down cables, just set the lights where you need them and and you are good to Go. The kit even has room for your camera for a highly portably setup.
Separator
Features »
200W of Total Equivalent Output
Color Temperature 3000-5600K
High CRI >92
Full Spectrum Light Quality - No Spikes
Dimming (100%-10%)
Flicker Free at any Frame Rate
Adjustable Beam Angle (54° - 30°)
Patented Dense Matrix LED Technology
Solid State Technology - No Bulbs to Replace
Does not Emit UV Light/Radiation
Can be used On / Off Camera
Lightweight, Compact, Easy for Travel
Travel Case Features »
Zippered Pouch for Storage of Accessories
Automatic Pressure Purge System
Plastic Non-Corrosive Locks
Molded-In Padlock Holes
Below Airline Carry-On Sizes, Fits Under most Airline Seats
Separator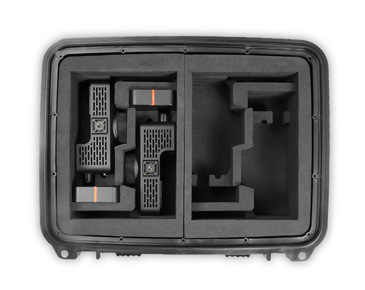 Specifications »
Case Size 14.9" x 12.1" x 6.9"
37.8cm x 30.8cm x 17.5cm
Case Weight Fully Loaded 15 lbs.
Separator
SHOWCASE
Separator
Items Included »
(2) Li-ion/Rechargeable Battery


(2) AC/DC Power Adapters


(1) Half Yoke



(1) Dome Diffuser



(1) Cold Shoe w/ Mini Ball Head


(1) P100 Accessory Mount

(1) Carrying Travel Case

Separator