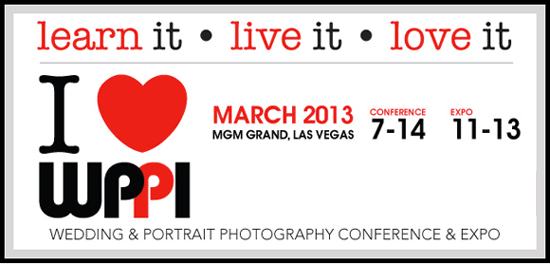 Join Fiilex at the Wedding & Portrait Photography (WPPI) Conference and Expo in Las Vegas March 11 – 14, 2013. We will be located at booth #1238 and showcasing our Professional LED Lighting equipment.

Do you want the first look at Fiilex and our new products before the tradeshow opens? Join us at WPPI's Launch Pad Sunday March 10th from 2-5pm, a unique up close look at all of the newest products in the industry.



If you can't make it Sunday, the tradeshow floor opens Monday morning and the floors will be flooded with excitement.
We want to provide an opportunity for the crowd to participate and witness our lights in action! We will be featuring an interactive display, demonstrating different lighting techniques and advantages that Fiilex LED lighting may bring to your workflow.

If you plan to attend, be sure to keep a close eye on Fiilex to look for new products and offers only found at WPPI!

Looking forward to seeing you in Las Vegas!
The Fiilex Team
Separator
About DiCon Lighting
Using the proprietary Dense Matrix LED platform and a broad range of technical expertise in material science, optics, thermal system, electronics, and product design, DiCon Lighting creates and manufactures a variety of innovative LED luminaries for architecture, entertainment, horticutlure, aquaruim, image capture, and bio/med industries. Operated under the parent company DiCon Fiberoptics, Inc., it has 27 years of proud recognition and excellence in the photonic industry.

For more information on DiCon Lighting, please visit www.DiConlighting.com.
For more information on DiCon Fiberoptics, Inc., please visit www.DiConFiberoptics.com.

1689 Regatta Blvd,Richmond, CA 94804
(510) 620-5155 TEL
(510) 620-4102 FAX
www.Fiilex.com